Introduction
Are you ready to embark on a thrilling digital escape experience like no other? Plucky Wombat presents "B Block Breakout", an immersive adventure that will test your wits and teamwork. Let's check out the world of B Block Breakout, an escape game designed for 2 to 4 players, offering 40-50 minutes of heart-pounding gameplay. B Block Breakout is playable on PCVR, Quest, Focus 3, and Pico platforms.
Escape from the High-Security Prison
B Block Breakout places you in the heart of a high-security prison, and your mission is clear: find a way out and regain your freedom. It won't be easy, but the adrenaline rush of trying to escape is something you won't want to miss.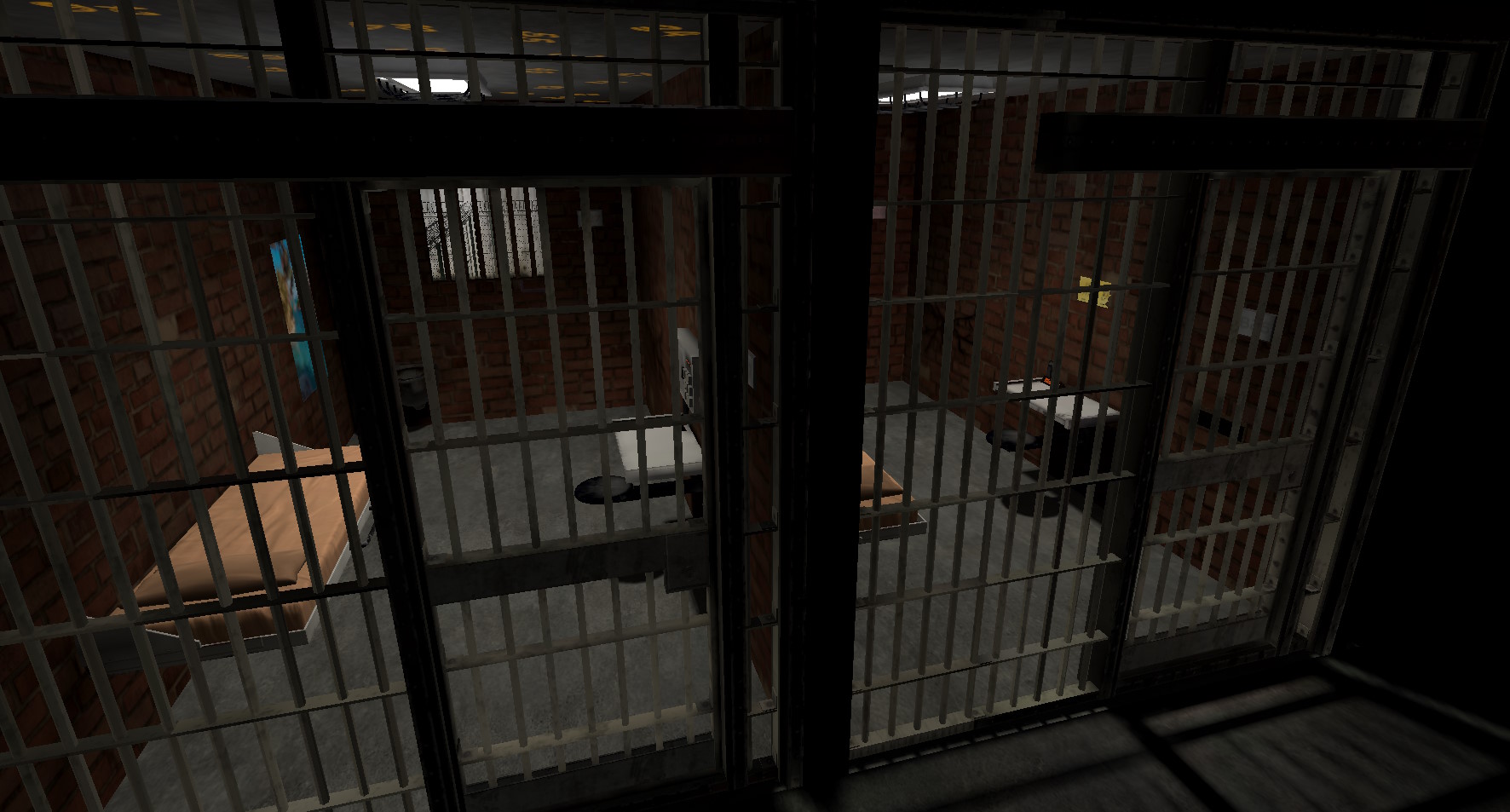 Detailed Prison Interiors
Immerse yourself in the meticulously crafted prison interiors, each filled with secrets and challenges. As you explore these intricately detailed environments, you'll feel the tension rise as you inch closer to freedom. The game's design ensures that every corner of the prison is a potential escape route or a hidden clue waiting to be discovered.
Use Logic, Deductive Reasoning, and Luck
Escaping from a high-security prison is no small feat, and you'll need more than just brute force. Logic, deductive reasoning, and even a bit of luck will be your tools of choice. Put your problem-solving skills to the test as you decipher clues, solve puzzles, and outsmart the security measures that stand in your way.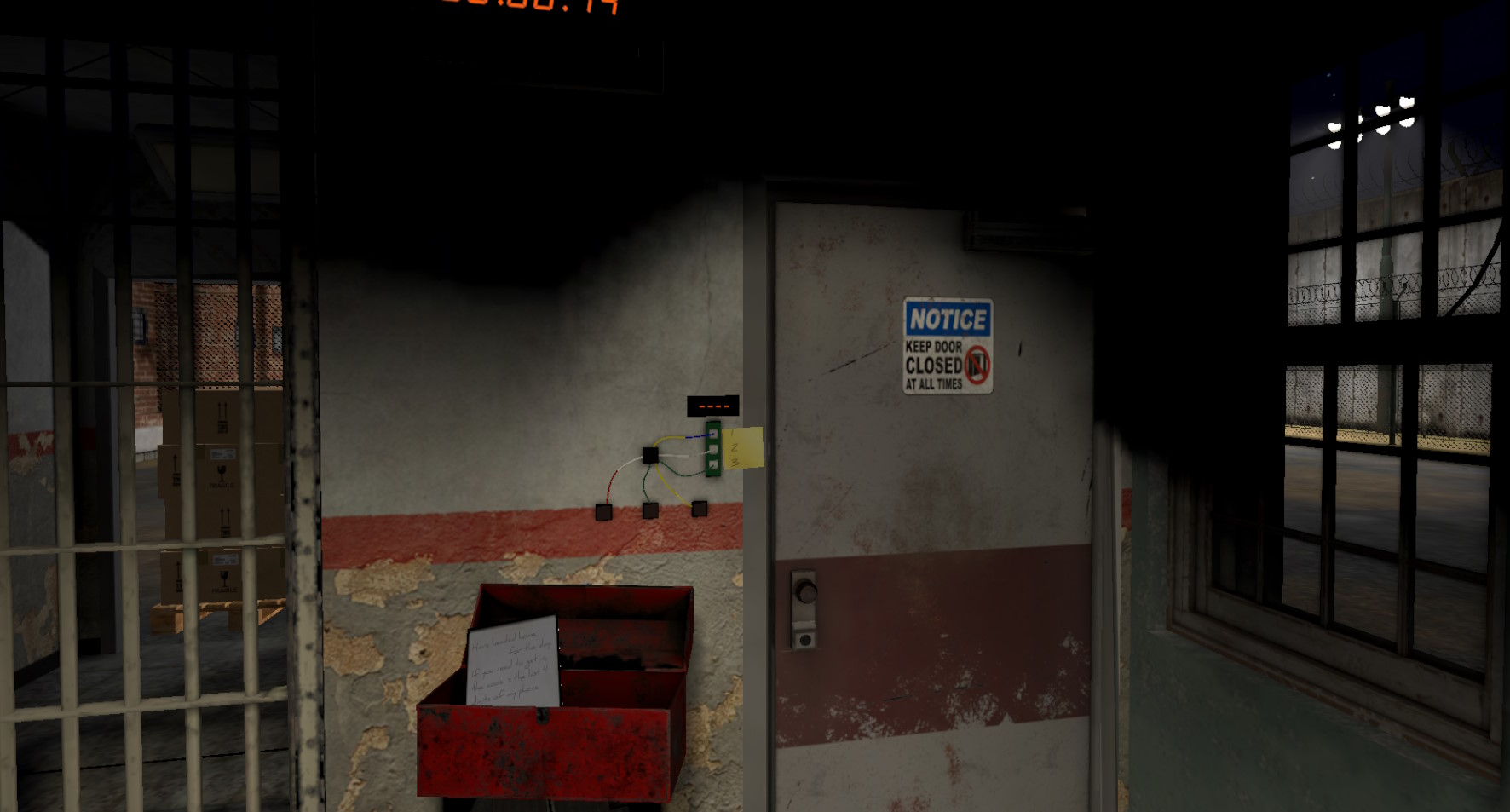 Game Master Assistance
For those moments when you find yourselves stuck, a Game Master is at your disposal to provide hints and guidance. If you prefer a more immersive experience, you can activate the auto-hint system, letting the game itself offer subtle nudges to keep you on the right track. This balance ensures that players of all skill levels can enjoy the game without feeling overwhelmed.
Teamwork and Problem Solving
B Block Breakout is designed to be a cooperative experience. You and your team must work together to navigate through each puzzle, overcome obstacles, and reach key checkpoints. It's not only an exciting adventure but also an excellent team-building activity for friends and family. This game will test your ability to communicate, collaborate, and make quick decisions under pressure.
"B Block Breakout" is Powered by Synthesis VR
Synthesis VR stands as the most powerful tool for your VR Arcade. With its comprehensive suite of features, it empowers you to take complete control of your business operations. Whether it's managing VR devices, offering an extensive game library, enhancing customer experiences, simplifying billing, streamlining reservations, or providing insightful analytics, Synthesis VR is your key to VR arcade success. Harness its capabilities and watch your VR arcade thrive like never before.
Conclusion
In Plucky Wombat's "B Block Breakout," the excitement of breaking out from a high-security prison comes to life. With its detailed prison interiors, challenging puzzles, and the need for teamwork, this game offers an unforgettable adventure that is perfect for a group of friends or family members. Are you up for the challenge? Experience the thrill of escape and put your skills to the test in this high-stakes digital adventure. Don't miss your chance to prove your escape prowess in this heart-pounding experience.