Introduction
Get ready to embark on a sugar-coated adventure like no other! Plush Rush invites you to step into a vibrant VR world that's perfect for ages 5 to 85. Let's go on a journey through the enchanting realm of Plush Rush, where guardian toys become heroes, and up to 8 players unite to protect their beloved stash of sweets from audacious toy invaders in this PCVR game.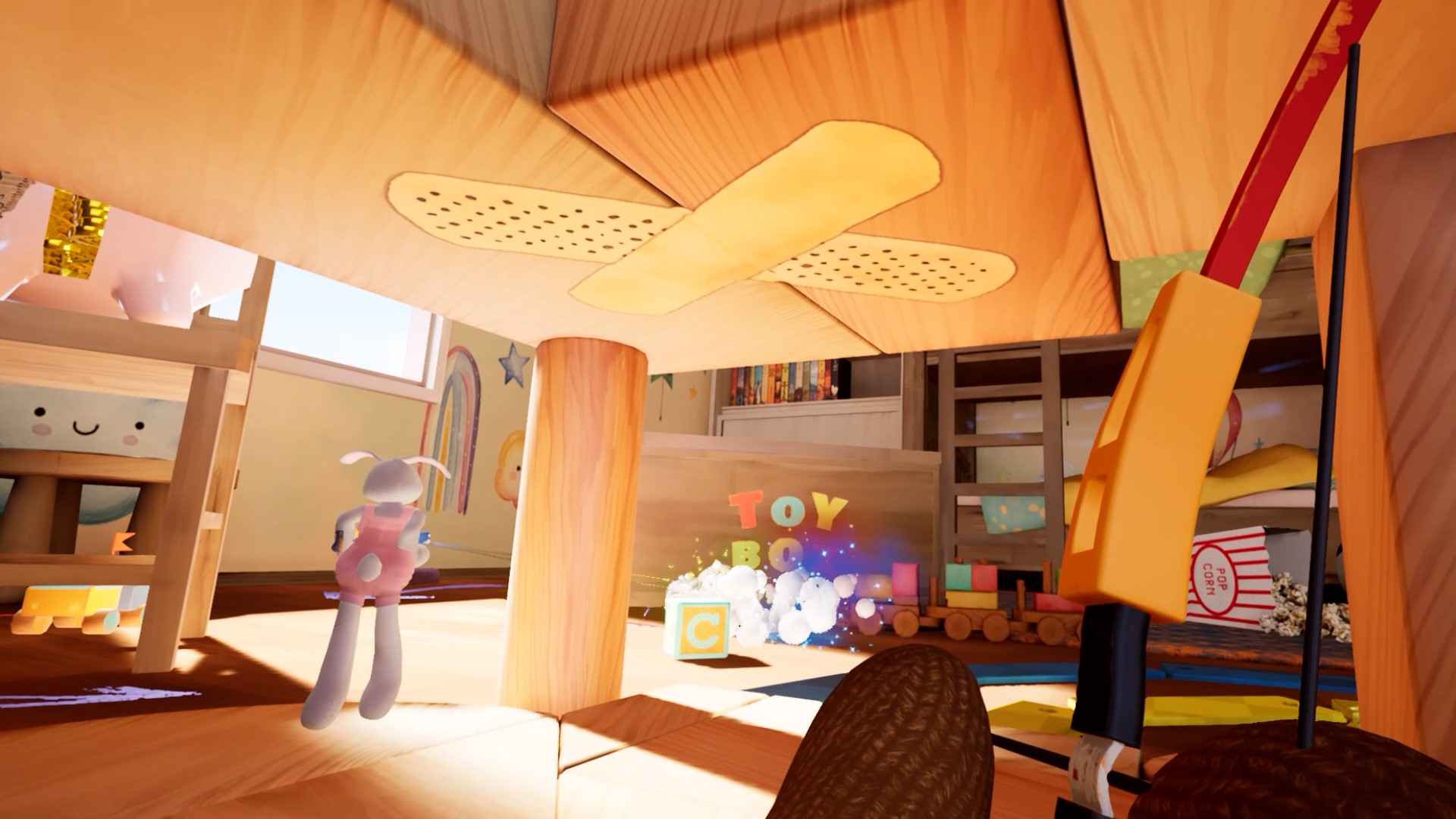 A Sweet and Exciting Adventure
In Plush Rush, you'll find yourself surrounded by a whimsical world where guardian toys come to life to defend their treasure trove of candies. Face daring challengers and crafty opponents who are determined to seize your candy treasures. Every moment is filled with excitement and wonder as you battle to keep your sweets safe.
Immersive Details
The attention to detail in Plush Rush is nothing short of spectacular. From the soft fur of the plush protectors to the glint of candy wrappers, every element is meticulously rendered to immerse you in this enchanting universe. You'll feel like you've stepped into a candy-coated dreamland.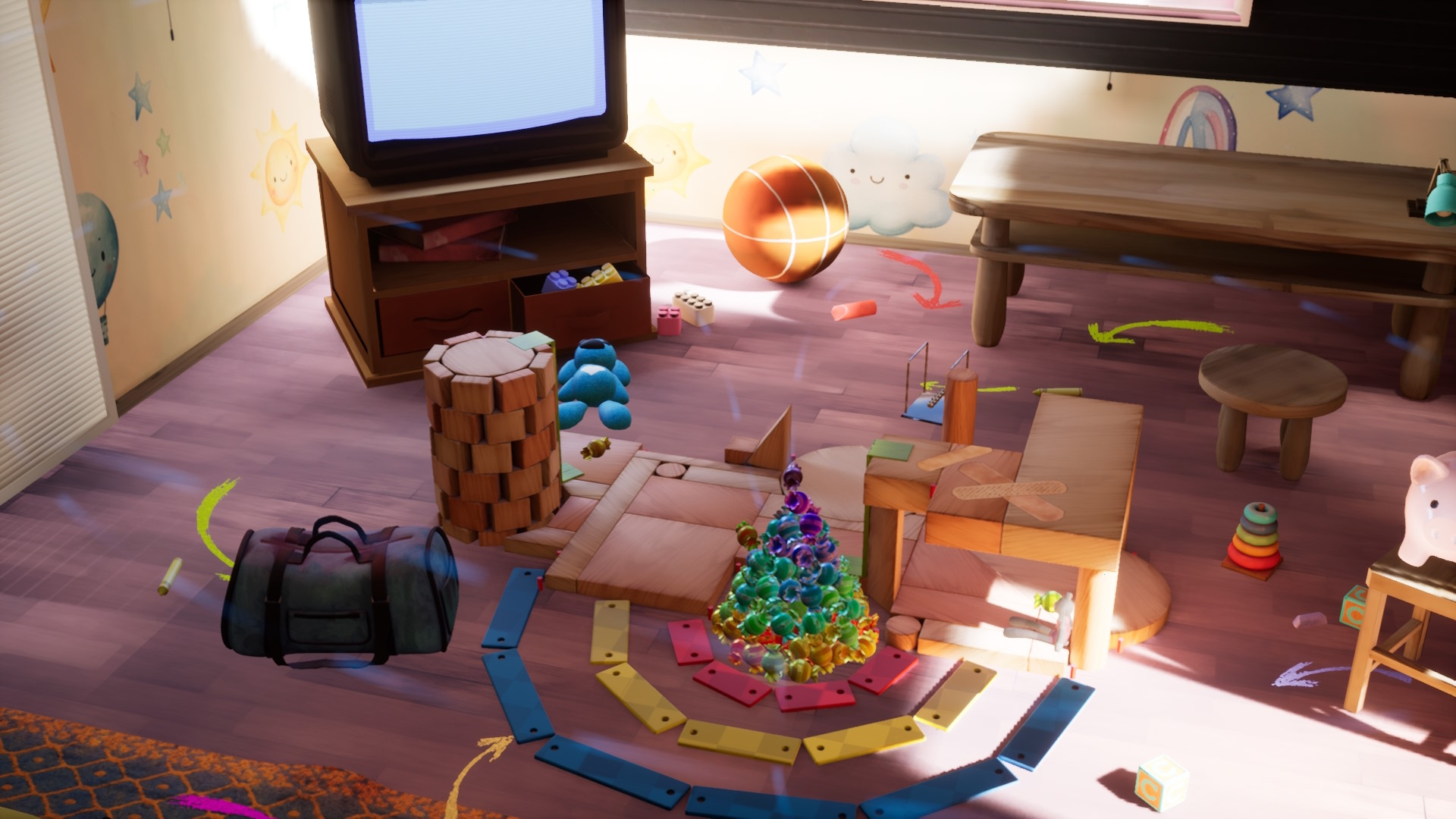 Strategy, Teamwork, and Reflexes
Plush Rush is a game that combines strategy, teamwork, and quick reflexes, making it suitable for players of all ages. Whether you're a young explorer or a seasoned gamer, you'll find the gameplay both challenging and rewarding. Gather your friends and family to form a formidable team and work together to outsmart your opponents.
Ultimate Fantasy Adventure
Plush Rush is not just a game; it's an ultimate fantasy adventure that promises heart-pounding action, delightful visuals, and the sweet taste of victory. Will you rise to the challenge and defend the candy kingdom, or will the audacious toy trespassers steal your candy? The fate of the candy-filled realm lies in your hands.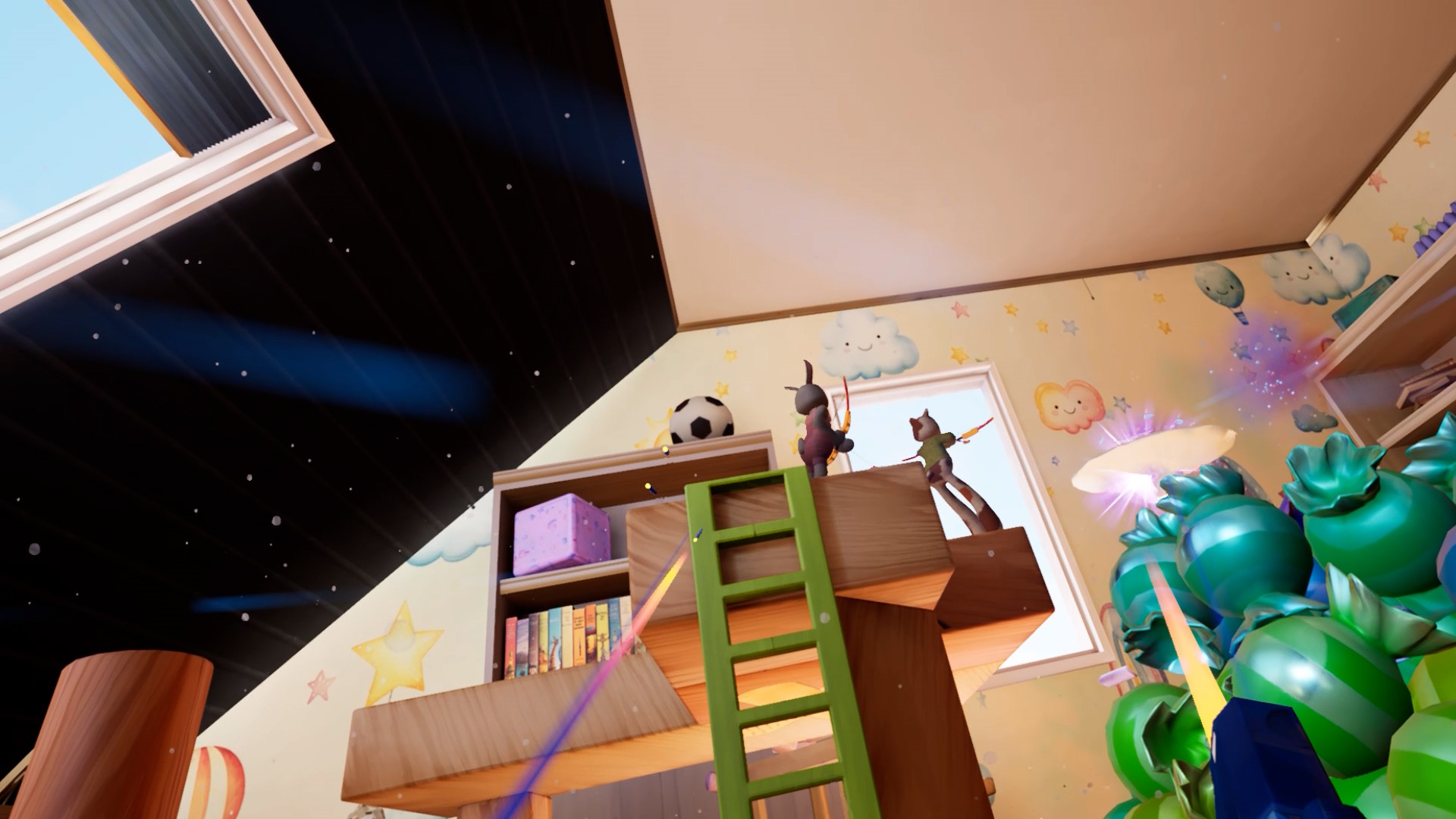 Plush Rush is Powered by Synthesis VR
Synthesis VR stands as the most powerful tool for your VR Arcade. With its comprehensive suite of features, it empowers you to take complete control of your business operations. Whether it's managing VR devices, offering an extensive game library, enhancing customer experiences, simplifying billing, streamlining reservations, or providing insightful analytics, Synthesis VR is your key to VR arcade success. Harness its capabilities and watch your VR arcade thrive like never before.
Conclusion
Plush Rush is more than just a VR game; it's a magical journey that appeals to players of all ages. With its immersive world, exciting gameplay, and the promise of sweet victory, it's a must-try for anyone seeking a thrilling and delightful VR adventure. Don't miss the chance to dive into this candy-fueled universe and protect your sweets in an exhilarating game that's fun for the whole family. Join the adventure and become a guardian toy hero today!