Introduction
In the fast-evolving landscape of virtual reality gaming, Battle Blocks VR emerges as a groundbreaking addition, promising to redefine the arcade experience. This immersive VR puzzle game, designed exclusively for VR arcades, offers an engaging and strategic journey for 1-4 players, setting the stage for an adrenaline-pumping block-stacking battle.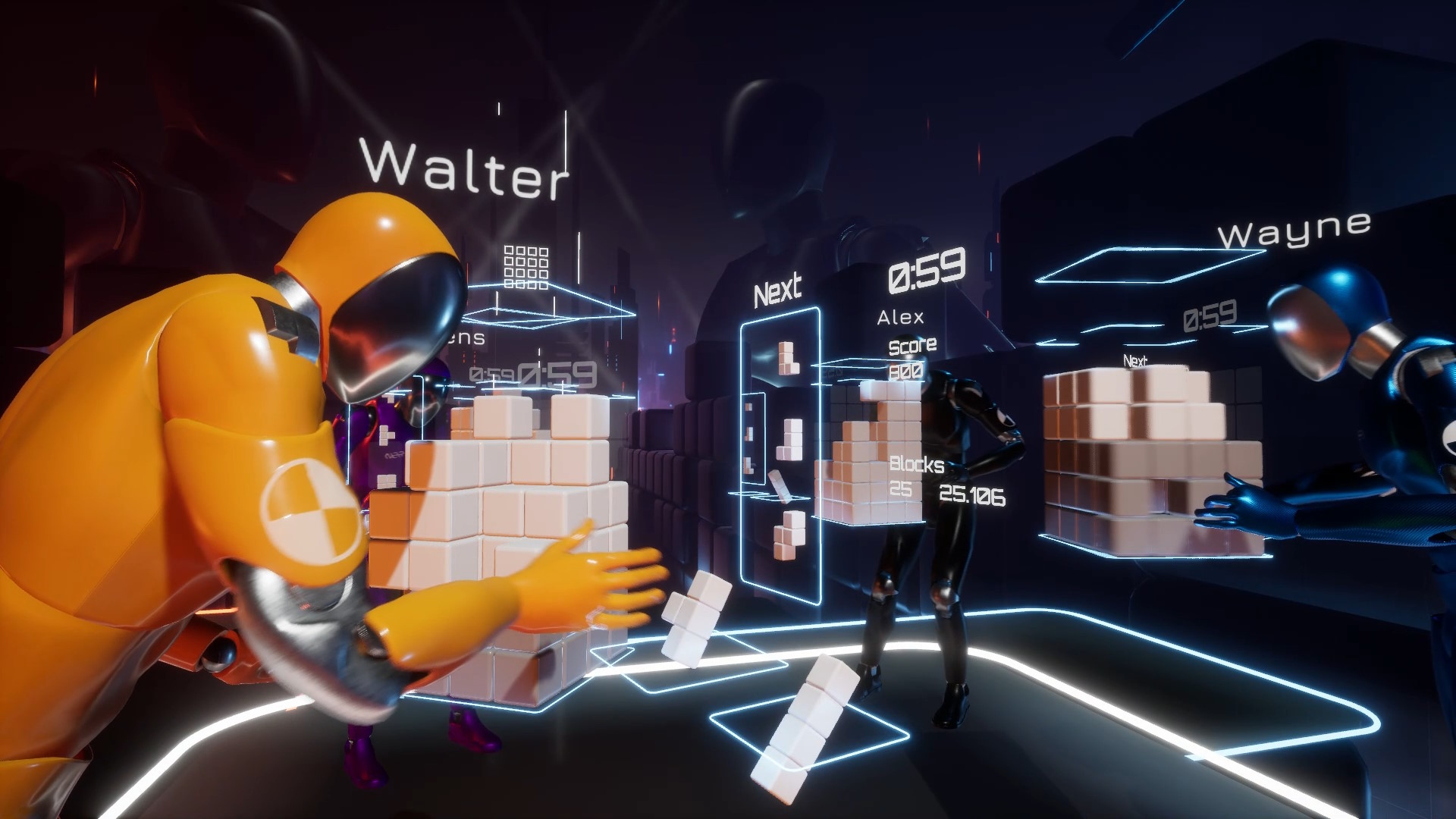 Engaging Gameplay for Maximum Thrills
Battle Blocks VR goes beyond the ordinary, immersing players in a world where quick reflexes meet strategic brilliance. The game introduces a new layer of gameplay where every move is a tactical decision, adding depth to the thrill of the battle. Players must navigate through different cleanup types, including single, double, triple, and quad, each carrying its own set of rewards and attack intensities. The simplicity of the rules belies the endless strategic possibilities, ensuring that every choice matters.
Strategic Depth Beyond Reflexes
Unlike traditional arcade games, Battle Blocks VR challenges players to think strategically. Clearing layers isn't just about points; it's a key component of your offensive and defensive arsenal. In multiplayer mode, cleared layers transform into weapons, allowing players to launch attacks and aim for the overflow of their opponent's playground. The delicate balance between offense and defense adds a thrilling dynamic, making every match a strategic showdown.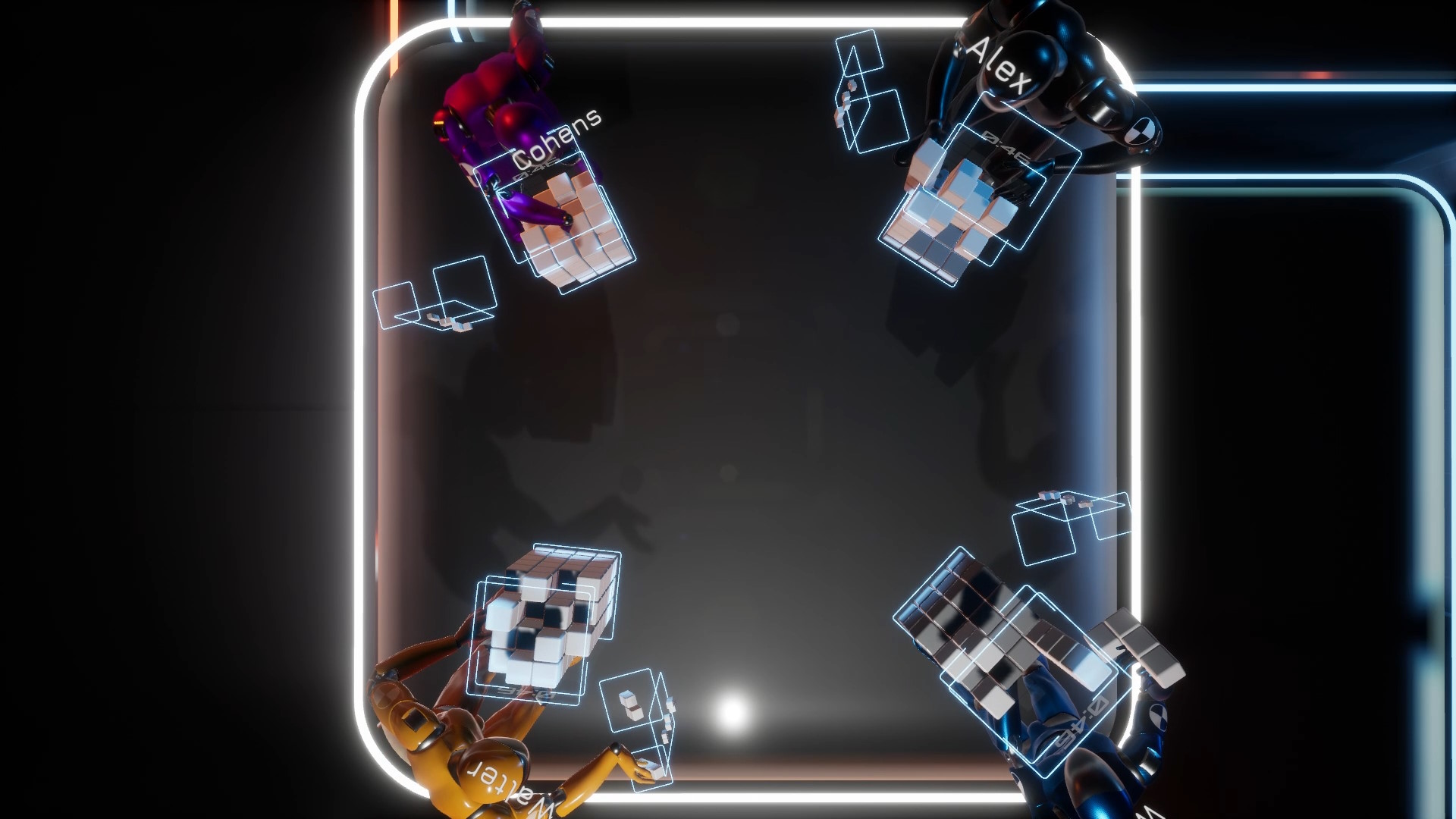 Simple Rules, Endless Strategies
The beauty of Battle Blocks VR lies in its simplicity. Clear the layers, prevent overflow, and launch attacks strategically. However, beneath this simplicity lies a strategic depth that unfolds as players explore different cleanup types and hone their tactical skills. The game ensures that both beginners and seasoned players can enjoy an immersive experience with a learning curve that keeps them coming back for more.
A Game Designed for Arcades, Tailored for Success
Battle Blocks VR is more than just a game; it's a strategic asset for arcade owners. With a design crafted with precision and a deep understanding of arcade dynamics, Battle Blocks VR promises to elevate customer experience and engagement. The multiplayer format encourages social interaction, turning your arcade into a vibrant hub of competitive excitement.
From one to four players: Catering to various group sizes ensures everyone has fun.
Zero learning curve: Simplifies the experience, removing the need for extensive instructions from operators.
Seven-second start time: Just put 'em in the headsets and push the button for immediate gameplay.
Playtime ranges from 2 to 8 minutes: Accommodates quick plays and longer, more engaging sessions.
Tutorial included for an easy start: Making the game accessible, ensuring that anyone can play.
Leaderboards: A competitive edge that allows players to showcase their skills and dominate the ranks.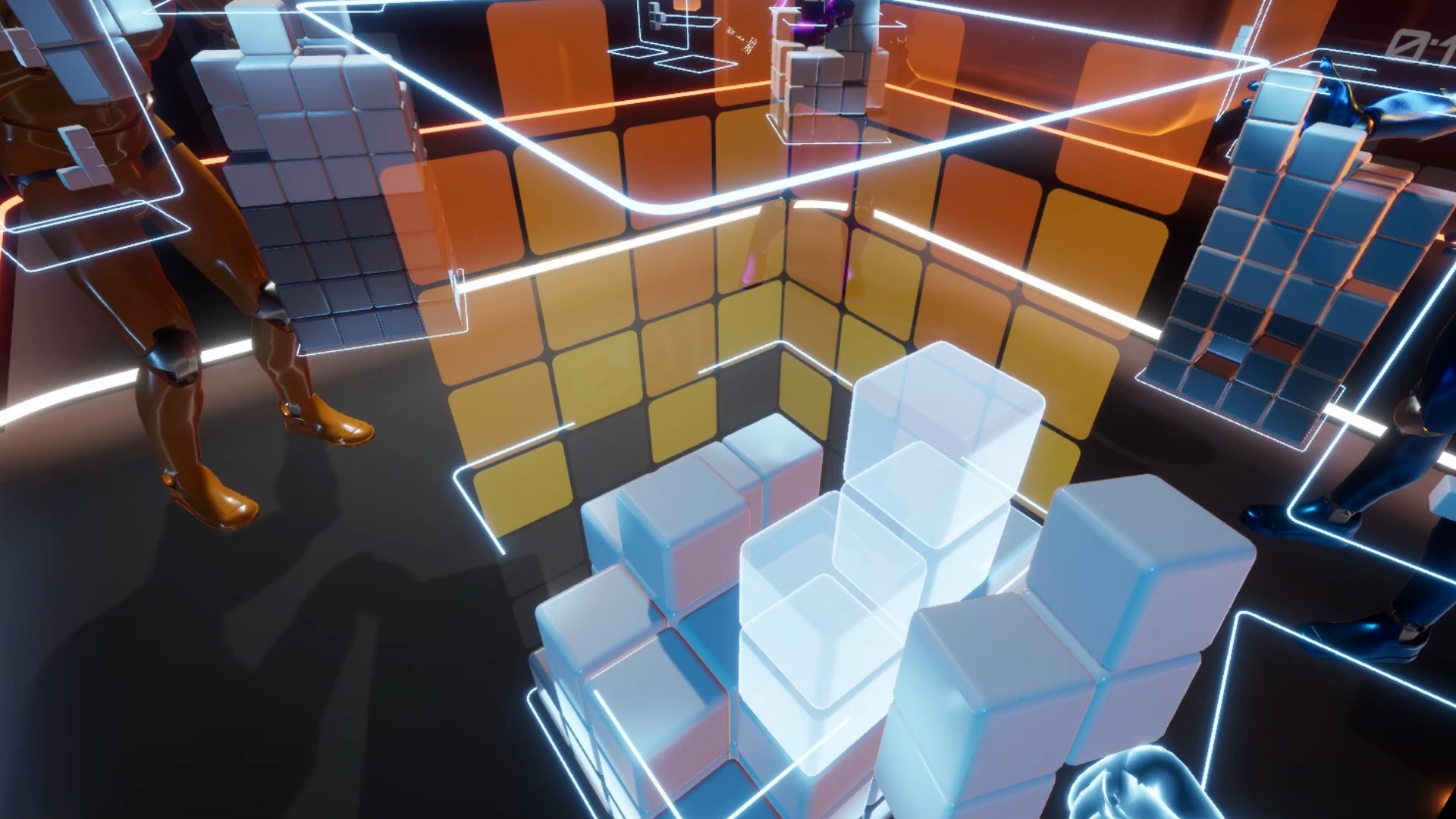 Battle Blocks is Powered by Synthesis VR
Synthesis VR stands as the most powerful tool for your VR Arcade. With its comprehensive suite of features, it empowers you to take complete control of your business operations. Whether it's managing VR devices, offering an extensive game library, enhancing customer experiences, simplifying billing, streamlining reservations, or providing insightful analytics, Synthesis VR is your key to VR arcade success. Harness its capabilities and watch your VR arcade thrive like never before.
Conclusion
In conclusion, Battle Blocks VR is set to become a crowd-puller in the world of virtual reality gaming. Its intuitive design, engaging gameplay, and strategic depth make it a must-have for VR arcades aiming to maximize traffic and customer engagement. Embrace the revolution – welcome your customers to the world of Battle Blocks VR, where every move counts, and the thrill never ends.