A VERY BAD CHRISTMAS EVE
Los Angeles, CA (December 21, 2020) — We are happy to announce the launch of A VERY BAD CHRISTMAS EVE on SynthesisVR Content Store in collaboration with Incineration Productions.
A VERY BAD CHRISTMAS EVE – Christmas is on the Line and You're the Only Elf Left in the Shop, It's Up to You to Get Things Back on Track and Save the Day in A Very Bad Christmas Eve!
Incineration Productions — a game studio comprised of powerhouse developers on the cutting edge of game design — is asking you to help save the holiday season in A Very Bad Christmas Eve, a virtual-reality puzzler that puts you in the curly-toed slippers of Santa's hardest-working elf-gineer. 
'Twas the night before Christmas, and Santa just left,
One elf alone, feeling bereft;
All of a sudden, a beeping did sound,
The machines were all breaking, but no one's around! 
His workboots he donned,
His toolbox was packed;
'Twas up to him to save Christmas,
His knuckles he cracked!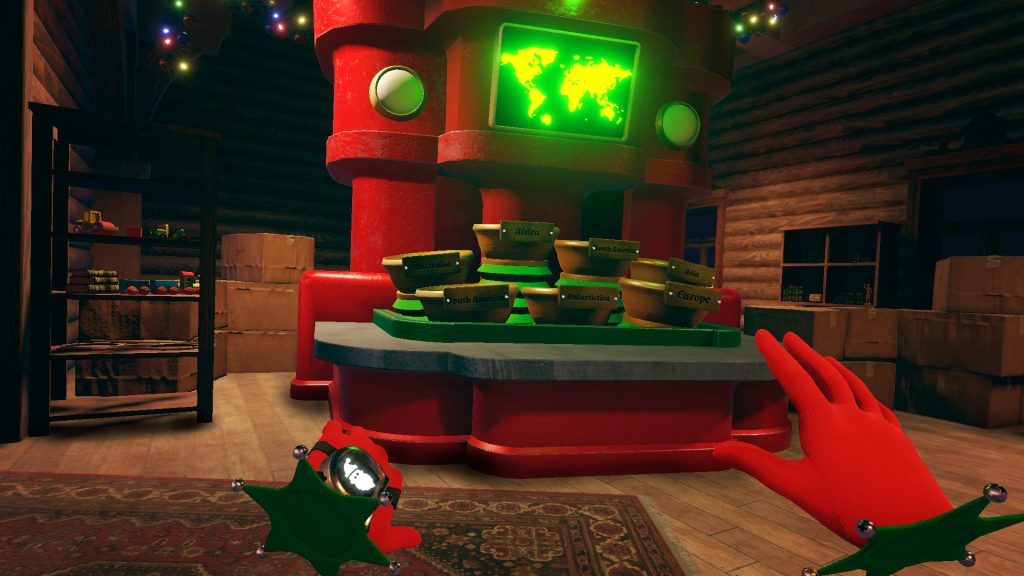 A Very Bad Christmas Eve is a single-player action-adventure puzzle game from Incineration Productions, made exclusively for VR platforms, that tasks you with saving Christmas by fixing the various broken machinery in Santa's workshop. As the last elf left in the shop on Christmas Eve, you're about ready to "wrap" things up and head home for the night when alarm bells start jingling. It seems that the workshop machinery, critical to the successful delivery of presents, is breaking down, and you're the only one left available to fix things — but the clock is ticking!
Crank the Christmas playlist and check out the trailer here
Contact SynthesisVR For licensing options or for more details regarding how SynthesisVR can help manage your location business and license content!
Why Synthesis VR?
SynthesisVR is a worldwide leading Location Based Entertainment Management Platform used by hundreds of VR arcades around the world. We increase arcade management efficiency, increase customer retention, make multiplayer hosting easy and seamless for operators, allow for business scalability, offer video recording & streaming capabilities, and deliver an awesome customer experience with our game launcher and management software. With SynthesisVR you can offer the latest games using your existing setup.
For more details please contact us at info@synthesisvr.com or visit our A VERY BAD CHRISTAMS EVE GAME PAGE.