Leveraging Synthesis VR's CDN : Fruit Ninja VR & theBlu
Synthesis VR's CDN (content distribution network) is empowering developers to offer specialized content directly to locations without the need of 3rd party software.  With both Unreal and Unity support, LBVR content creators no longer need to manage steam keys. Instead, location operators can simply download the content directly in the Synthesis VR client app. The distribution network is a true business class solution allowing for tighter control over downloading, launching, tracking, updating, and protecting content in a commercial environment. The latest titles to leverage Synthesis VR CDN  is Fruit Ninja VR, and the theBlu, both featuring arcade optimized editions.

The feverishly addictive Fruit Ninja will test your endurance and skill as players slice and dice there way to the top of the leader board. Fruit Ninja will need no introduction in your arcade with a billion players world wide. A natural fit for virtual reality, Fruit Ninja fans  will enjoy being fully immersed in the juicy dojo. With intuitive controls, fun graphics and sound design, this game is sure to be a plug and play experience for arcade operators. Players will enjoy multiple game modes including:
● Dual wielding – Go full samurai with 2 swords!
● Classic Mode – Slice the fruit, dont slice the bomb. Sounds easy huh? We'll see about that!
● Arcade Mode – You got 60 seconds to slice as much fruit as you can!
● Zen Mode – Hone your ninja skills in zen mode. 90 seconds of pure fruit slicing with no bombs.
● Survival Mode – Not for grasshopper ninjas, survival mode is the biggest challenge with cannon launched fruit!
Fruit Ninja VR is a fun and and simple game that will get your customers moving and is a great title for tournaments. Players will compete for there spot in global leader boards and challenge themselves and friends to top the high scores. Licence Fruit Ninja VR today!
theBlu: Season 1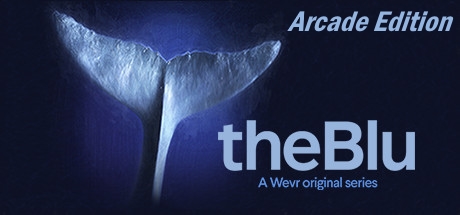 theBlu was a launch title along side the first available vr systems and is one of virtual realities first classics. Widely used as a first time experience, it is visually breathtaking. The sense of scale and immersion provided by theBlu really shows of the power of virtual reality.
theBlu consist of 3 experiences at the bottom of the ocean,"Whale Encounter", "Reef Migration", and "Luminous Abyss".  The shortest but likely the most powerful experience, Whale Encounter places the player at the helm of a sunken ship when a real to scale sperm whale makes an appearance. Players will gasp at its enormous size and mystique. Luminous Abyss begins so deep in the sea, hardly any light can reach. Soon enough luminescent creatures begin to dance all around, illuminating your surroundings and unveiling more unexpected inhabitants. Reef Migration is bustling with aquatic life. Tropical fish are abundant around the player as they can reach out and interact with the creatures.
theBlu arcade edition is a slightly condensed version of the home version that automatically cycles the player through all 3 experiences. theBlu can be a seating or standing experience and an excellent addition to any content library. License theBlu Arcade Edition today!  The home edition is also available here.