Embark on a Journey of Redemption with Fate Unbound VR
Immerse yourself in the captivating world of Fate Unbound VR, a thrilling free-roaming FPS defense shooter designed for 2-4 players. In this action-packed adventure, destiny offers you a chance at eternal glory despite a life filled with unfortunate choices. This game invites you to harness the power of teamwork, wield an arsenal of weapons, and conquer waves of relentless enemies. Set in a 6m by 6m VR playground, this game redefines cooperative gaming as you rewrite your fate and embrace redemption. Are you prepared to step into the virtual realm and rewrite history?
Game Details
Platform: Quest
Players: 1 to 4
Suggested Age Limit: None
Gameplay: 25 Minutes
SynthesisVR Optimized
Free-Roam: 19.7×19.7 ft (6.0×6.0 m)
Number of Players: 1-4
Embrace Your Destiny
Fate Unbound VR transports you and your friends into an immersive cooperative adventure where you must rely on each other's skills and teamwork to overcome challenges. The game seamlessly blends weapons, items, monsters, and the environment, fostering an atmosphere of excitement and camaraderie.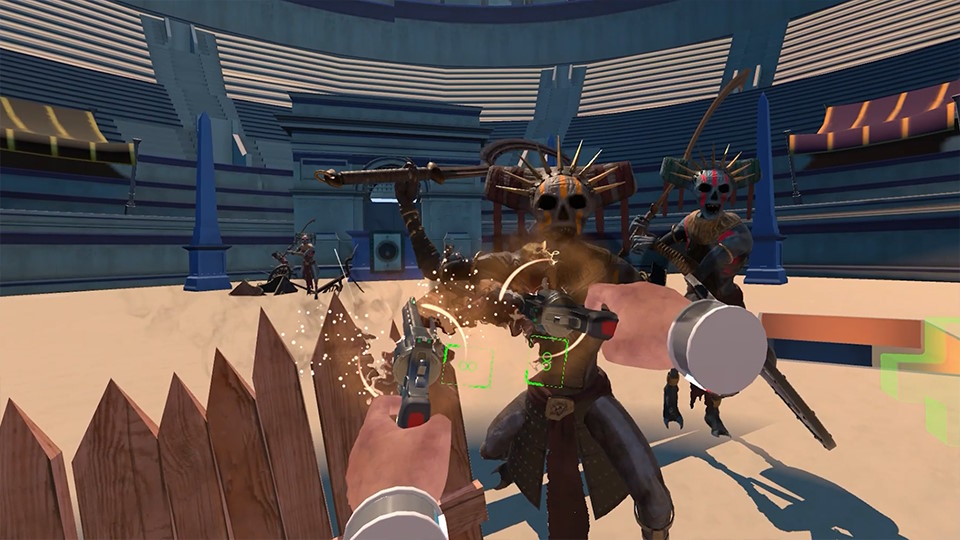 Fate Unbound is a Free-Roaming Playground of Possibilities
Set within a 6m by 6m VR playground, Fate Unbound VR provides ample space for players to engage in a physically active gaming experience. The free-roaming gameplay ensures that you can move, dodge, and strategize your way through the game's unique challenges. This innovative approach to VR gaming brings an unprecedented level of immersion to the table.
Rediscover Redemption
As you embark on your journey, the theme of redemption takes center stage. This cooperative adventure encourages you to conquer your past, work together with your companions, and discover the true power of unity. With Fate Unbound VR, you have the chance to reshape your destiny and rewrite history.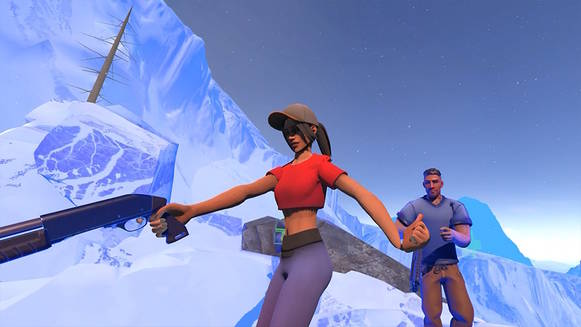 Synthesis VR Enhancements
Fate Unbound VR is fully optimized for SynthesisVR, a leading arcade management solution. SynthesisVR not only enhances the gameplay experience but also serves as a commercial licensing platform for arcade owners. With SynthesisVR, arcade operators can conveniently license a wide range of immersive games like Fate Unbound VR, offering their patrons an ever-expanding selection of thrilling experiences. It's the perfect solution for arcade owners looking to stay at the forefront of the VR gaming industry.
Conclusion
Prepare to embark on an extraordinary journey of redemption. This free-roaming FPS defense game for 2-4 players is a testament to the power of teamwork, immersive gameplay, and the thrill of rewriting your fate. With the support of SynthesisVR's advanced technology and commercial licensing capabilities, Fate Unbound VR offers an unforgettable arcade experience that pushes the boundaries of cooperative gaming. Are you ready to embrace your destiny and rewrite history? Step into the game today and discover the extraordinary world that awaits