Unleash Your Last Stand: Last Resistance
Prepare to dive headfirst into the action-packed world of Last Resistance, a thrilling free-roaming VR FPS designed for 1-4 players. In the dystopian landscape of 2034, humanity's last survivors must unite to combat ruthless AI cyborgs that threaten to extinguish all hope. With both PvE and PvP modes, trust becomes a rare commodity as you work together to survive. Within a 6m by 6m VR battleground, every move counts. Are you ready to unveil the truth, become humanity's last hope, and navigate the treacherous terrain of Last Resistance?
Game Details
Platform: Quest
Players: 1 to 4
Suggested Age Limit: None
Gameplay: 25 Minutes
SynthesisVR Optimized
Free-Roam: 19.7×19.7 ft (6.0×6.0 m)
Number of Players: 1-4
Survival of the Fittest
Last Resistance thrusts you into a post-apocalyptic world teeming with AI cyborgs, where every decision can mean the difference between survival and extinction. As one of the last survivors, you must band together with your fellow resistance members to fend off the relentless cyborg threat. Team up in PvE mode to tackle hordes of AI enemies, but be vigilant – traitors may lurk among you, ready to betray the cause.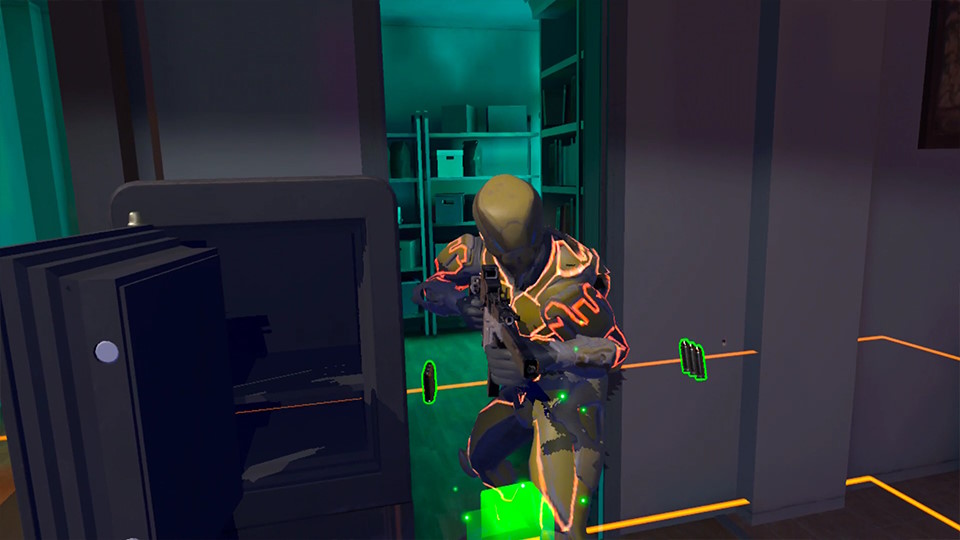 Betrayal and Intense PVP
In Last Resistance, trust is a rare and precious commodity. As you navigate the treacherous landscape, be prepared for intense PvP battles that can erupt at any moment. With 2-4 players vying for survival, alliances will be forged and broken, leading to nail-biting showdowns. The line between friend and foe blurs in this fight for the future.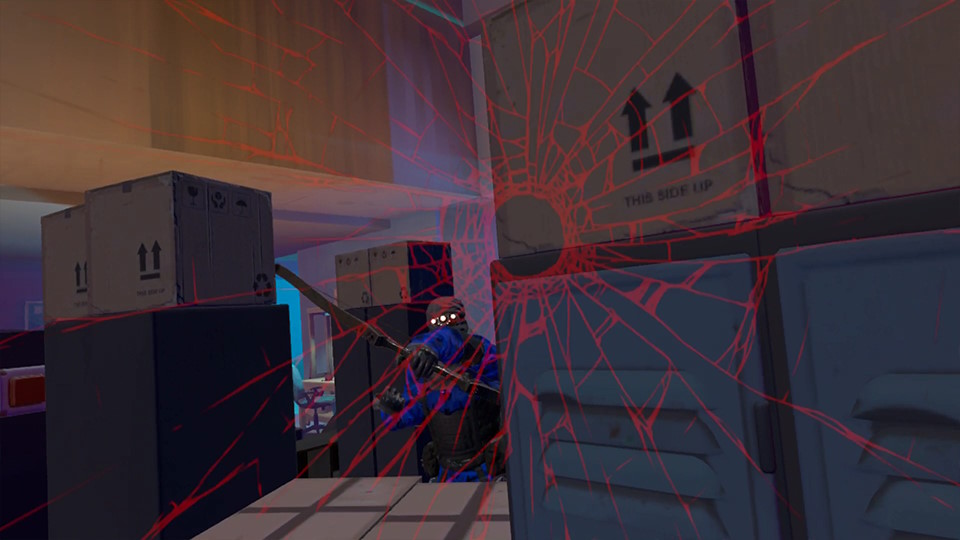 Uncover the Truth
The story of Last Resistance is as immersive as its gameplay. Dive deep into a narrative rich with intrigue and mystery. Unveil the truth about the AI cyborgs, the post-apocalyptic world, and the hidden agendas that threaten to consume humanity. The fate of the resistance and the survival of the human race lie in your hands.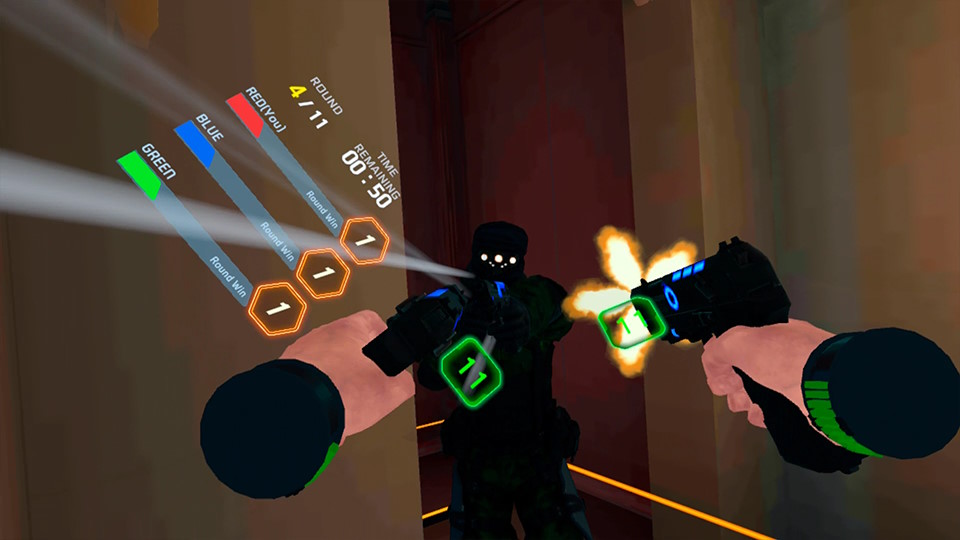 Synthesis VR Optimized
Last Resistance is fully optimized for SynthesisVR, the industry-leading arcade management solution. SynthesisVR not only enhances the gaming experience but also serves as a commercial licensing platform for arcade owners. By incorporating Last Resistance into their offerings, arcade operators can provide patrons with access to an exciting new world of VR gaming. It's an opportunity for arcade owners to stay ahead of the curve and offer their customers the latest and greatest immersive experiences.
Conclusion
Last Resistance invites you to embark on a heart-pounding journey where betrayal, trust, and survival are intertwined. This free-roaming VR FPS delivers an adrenaline rush, pushing you to the limits of your wits and skills. With SynthesisVR's support, it's easier than ever for arcade owners to introduce Last Resistance to their patrons, ensuring that everyone can experience the thrill of the last stand against the AI cyborgs. In a world where trust is scarce and survival is everything, will you rise as humanity's last hope? Dive into the world of Last Resistance and find out.